You Killed Him | Quantico S1 Finale
It's that time of the year. My shows. Yes my shows, I rightfully own them hehe, are coming to an end. Well not literally but the current season's finale is approaching. So expect my season finale reactions, amours. First on the list is Quantico.
You lovelies know how much I love this show. Thus it pains me knowing that it has ended, and I got to wait for Fall, for the next season (hurry up already). No matter what episode it is, I have to say hats off to Priyanka and the rest of the cast for their brilliant performance. For the finale, I was very impressed with Tate, Josh and Priyanka's acting performance. The way Tate carried out that psychopathic and cruel character, Tate being the hero of the season, and Priyanka with her smart, and sharp thinking is phenomenal.
Every episode of Quantico has left me with mixed emotions. So did the finale, and that's what I love about it. You will always feel a part of you either in shock, curiosity, sadness, some sort of upsetting emotion because of the incomplete stories. When Tate aka Simon, ran out with the bomb and drove to the river/sea, was painful because the minute you realise he is driving, you know. You just know he's going to die. And that freaking sucked. In the beginning he did play a negative role, but the way the directors, writers and producers developed him and made him so much more, made us viewers appreciate his role in the show. So when you (writers etc) kill him off, is not cool. Not cool at all.
What do I say about Liam. I've hated that guy and Drew since they entered the show, so for Liam that means the beginning. But what I really enjoyed was seeing the way they unfolded the whole plan. The makers of the show, portrayed the whole plan effectively, quick and detailed but not so detailed way. And since I hated him, finding out that he was the terrorist was not much a shock because of the way Quantico kept showing how he always had secrets or that they went into depth with all the other FBI agents but not him. Oh! He got shot by Alex and Ryan. That was another highlight of the show. Getting him shot by my favorite couple of the show was the best.
Leading me to my next point. Ralex. If they break up, get together, people come in between or whatever. I will forever shop them, and will forever ling for a happy ending between them. As for now I don't see that between them, because of all the lies and secrets, and simply because they are both compassionate, hard working and strong people. Seeing the emotions go back and forth between them. The problems they have been through, was intense. In the ending of the finale, when they did show the happiness and love, I felt content. It made me feel all mushy gushy because of how they were with each other for two months. But no the makers once have to ruin that and bring Conrad from Revenge into the show. That basically means bad news
Why do I watch this show? Why? Because I know all this drama, problems everything is so that the story can develop more. So as much as I hate these current situations in the show. The show must go on.


I'm not done yet! Other than Ralex, there are two other ships, that I know won't continue any longer, but will always hold a place in my heart and that is. Nimah&Simon, and Alex&Simon. The forbidden love between Nimah and Simon, was beautiful yet painful. Seeing the emotions they had for another yet not being able to be with each other was sad. I hoped for them to eventually be together, but now that's now possible.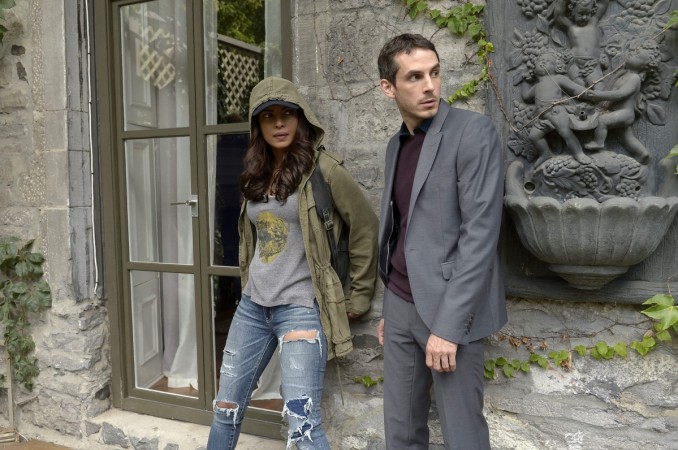 Alex and Simon shared a true friendship in Quantico. Shelby was there for Alex, Nimah was there for Simon but over the course of the show Alex and Simon stayed together through thick and thin. Alex remind Simon what he truly was worth, and Simon believed her when no one had. The moment they shared over the phone, the love and care they had for another, was able to bring tears to any viewers eye.
What's in store for Quantico in season 2? So much more. With this Conrad dude( not really his name in the show) appearing, Alex not answering the phone, Senator Haas being a suspicious lady with her motives, I am assured that season 2 will be crazier. Honestly I want to know ho it actually turns out because originally the show was based on who the terrorist was. Now that we know who it was, are they going to shoe the upper hand bad guys, go even more in depth with this whole corrupt die to the FBI or what?
Let me know your theories, and I will go ahead and hunt for some interviews, videos, blog posts on what others and the cast themselves think.